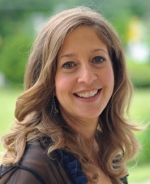 Hello and welcome to Amy Glass Wellness! 
Are you tired of putting yourself last?
Do you feel like something is missing in your life but you don't know what?
Do you secretly wish you felt lighter or happier with more free time for YOU?
Do you want to discover what's in the way of you having your dream life NOW?
This is where I shine – – honing in on the easiest way to get you from where you are right now to where you want to be without willpower, struggle or giving up chocolate.
A Happier & Healthier YOU Awaits!
You're in the right place if you're:
Done with yo-yo dieting and you want to lose weight (and keep it off) while enjoying the most delicious food.
Want to finally make peace with your body image and connect to the beautiful YOU!
Yearning for something more from your life but you don't know what it is or how to get there.
Want to boost your energy so you can navigate your busy life and still have energy and time for you!
Want to rediscover what makes you happy and fulfilled without overwhelm or struggle?
When was the last time you took the time out of your busy life and talked with someone about your hopes and dreams for your life and your health and felt and empowered with a realistic plan and support system to make it happen?
In today's hectic world, it's rare for anyone to set aside an hour to focus on their health and life goals to make this year different. I know because I used to live my life way over the speed limit! I had time for everyone and everything but me. As a chronic yo-yo dieter and emotional eater, I'd read all of the books and tried all of the approaches myself until I was exhausted, miserable and still overweight and feeling like a failure, wondering – – what's wrong with me? But I finally discovered the secrets to a life of vibrant health (sustaining a 75 pound weight loss for over 7 years now) – – and even had fun getting there! I've never been happier and I want to show you the way that will work best for you!
As a Health & Happiness Coach, I work with amazing, creative, over-achieving women and show them how to make their dream vision for their body, business & life an everyday reality. This is NOT about counting calories or lists of restrictions and good and bad foods. You've tried that already and I'm sure you know that doesn't work for long. Together, we'll design a plan for you to create a happy, healthy and delicious life in a way that is flexible, fun and free of denial and discipline, focusing on what you truly want for your life and addressing the obstacles that are in your way.
Imagine what it will be like for YOU to live your healthiest, happiest, most vibrant life?
I'll guide you to find the food and lifestyle choices that work best for you and show you how to make gradual, lifelong changes that enable you to reach your current and future goals. Get ready because you have no idea what you are capable of achieving in your life with the right system, the right support and the right guidance – – or how fun it can be!
Could one conversation change your life? YES, it can!
To learn how to Love Your Food, Love Your Body and Love Your Life, contact me today to schedule your FREE 30-minute Breakthrough Session! Click HERE for my calendar!
Talk soon!
AMY GLASS, Esq., CHHC, HLC, CMTA, FDN
Amy@AmyGlassWellness.com
Empowering Women to Live Happily & Wholeheartedly Ever After!™